Multi Applicable Solar Telescope (MAST) in Udaipur, India
The Multi Application Solar Telescope (MAST) is a 50 cm diameter class telescope, designed, manufactured, assembled and installed on site by AMOS for the Udaipur Solar Observatory (USO) in India.
Despite its limited size, the telescope is competitive with respect to worldwide larger projects thanks to its versatility regarding science goals and also thanks to its high-grade opto-mechanical design.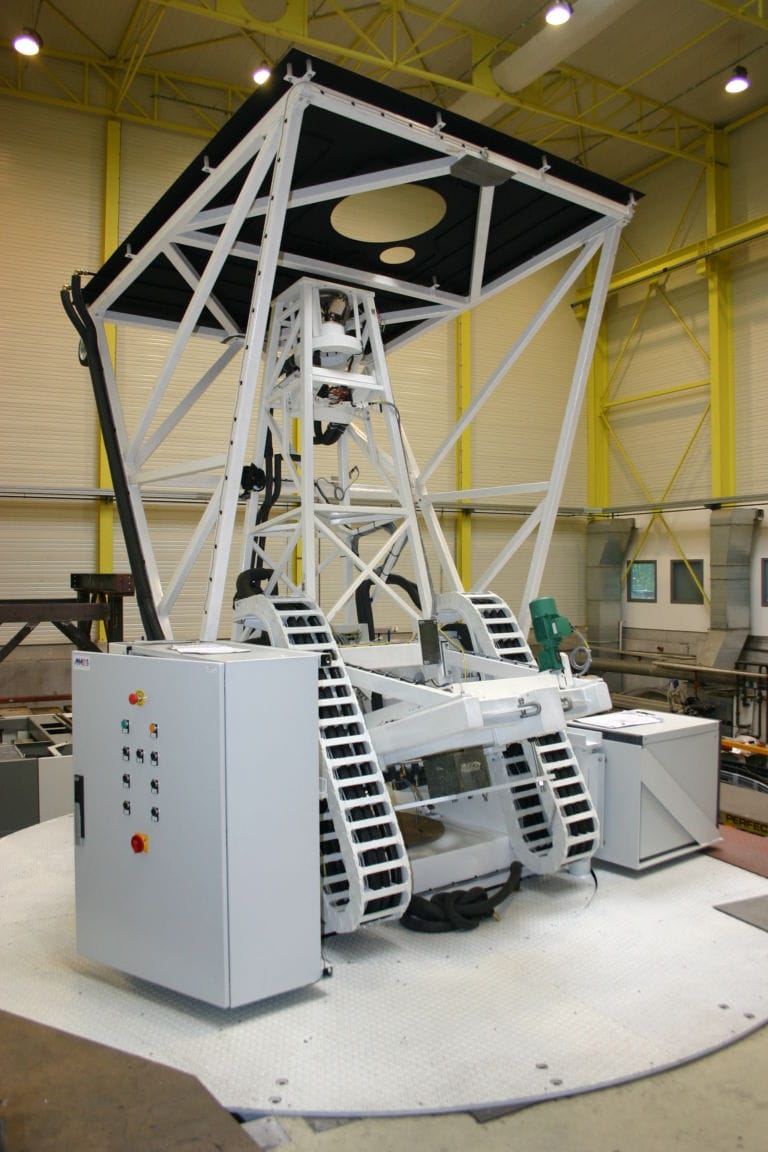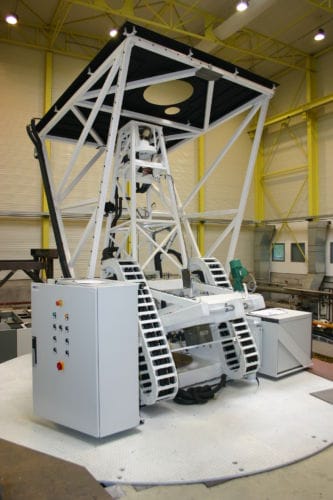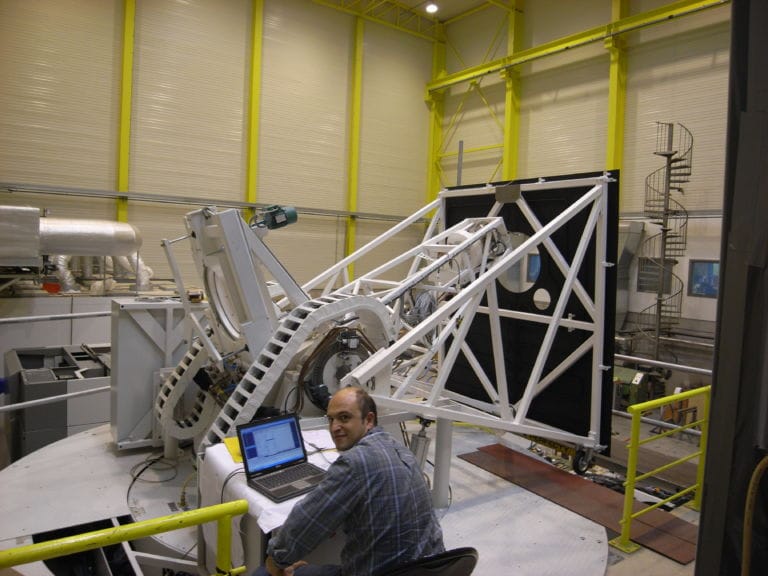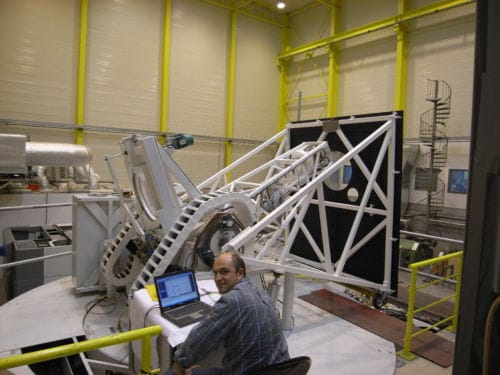 The MAST telescope is based on an off-axis gregorian afocal configuration integrated on an Alt. Az mechanical mount. The off-axis approach reduces straiylight dramatically and increase contrasts.
It is also equipped with an advanced thermal control in order to avoid any image degradation, while facing unfriendly environment with fast and large temperature variations.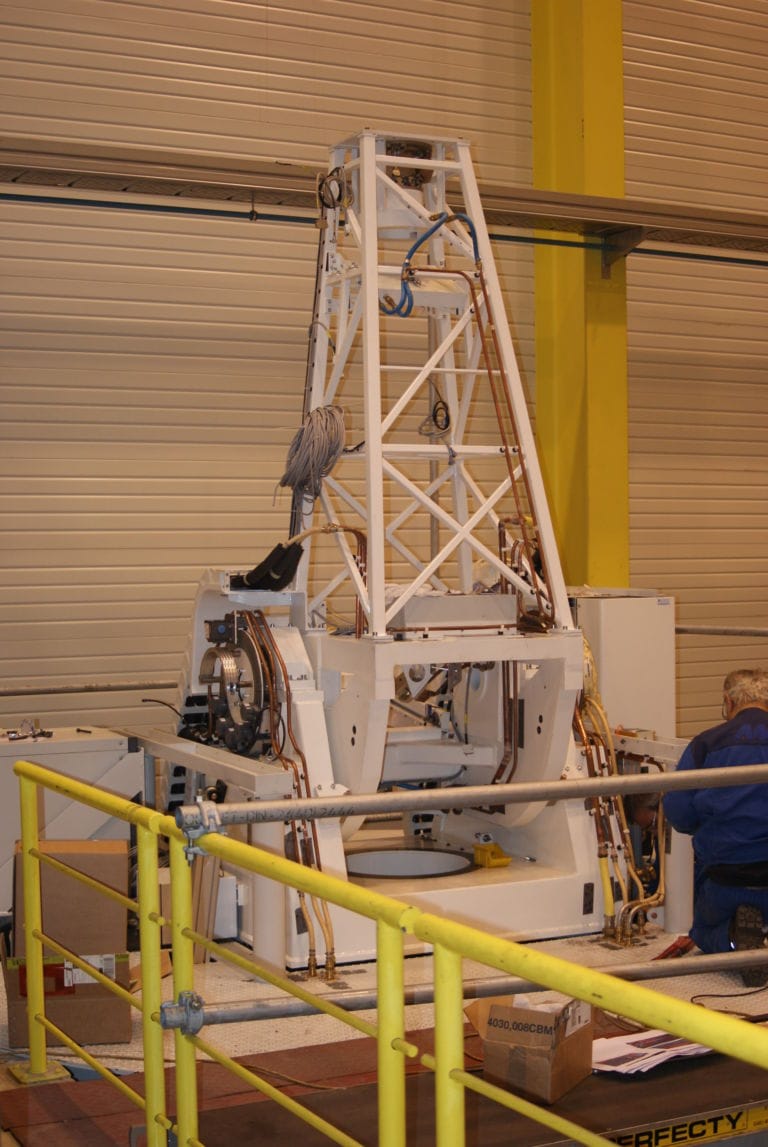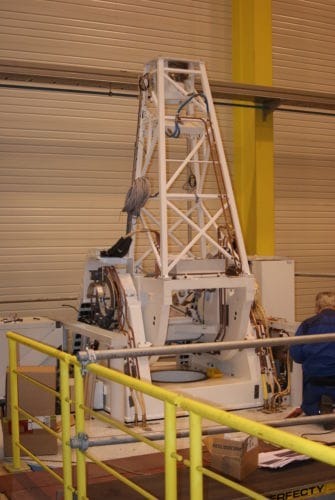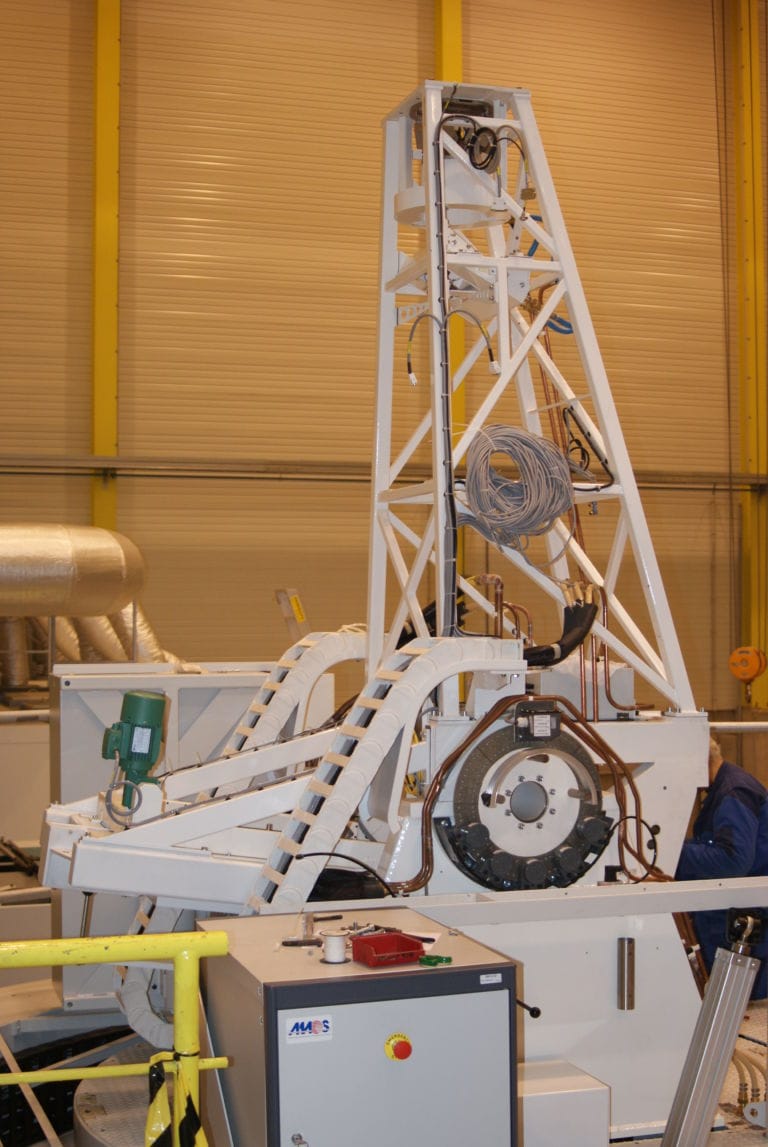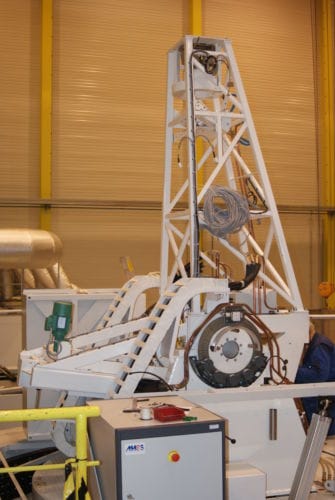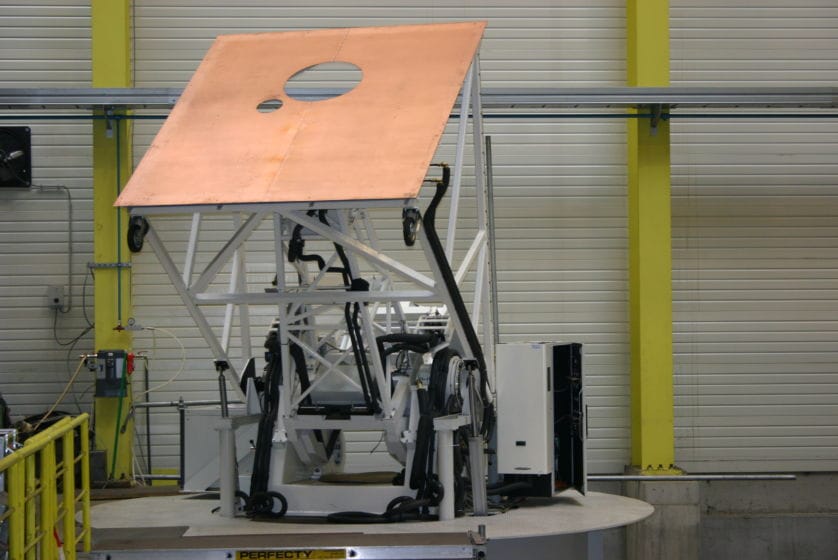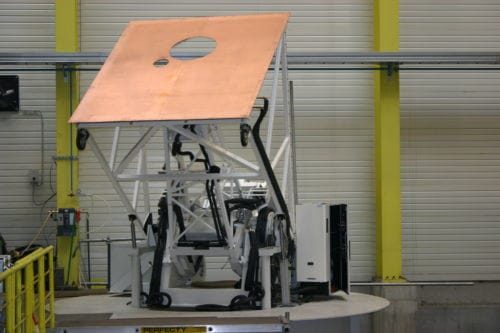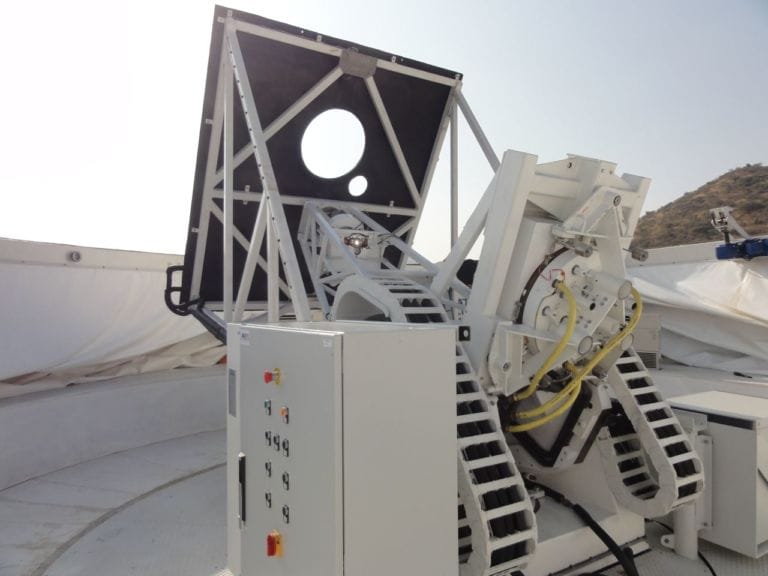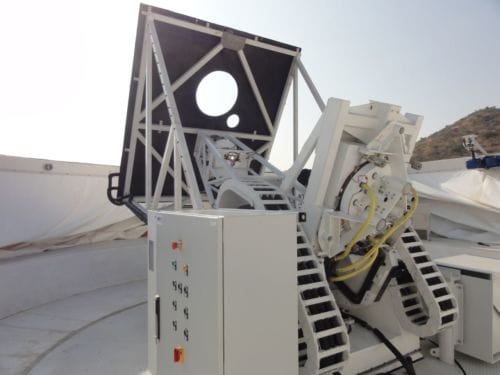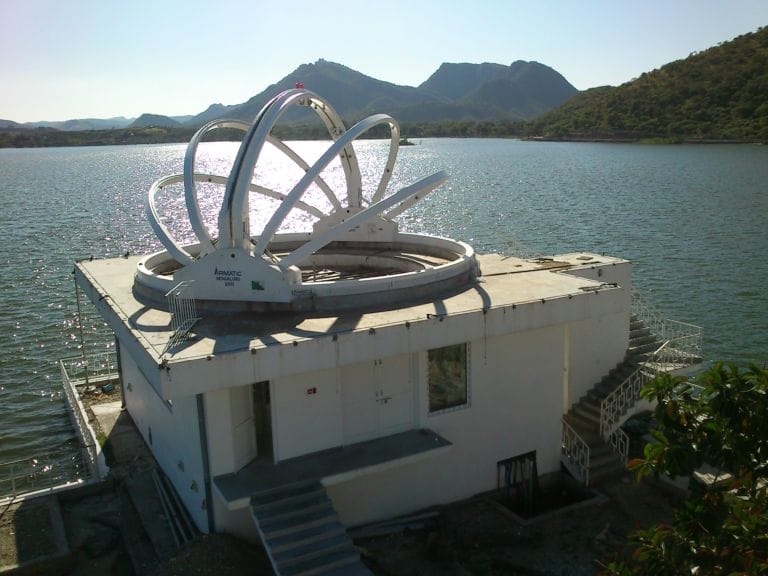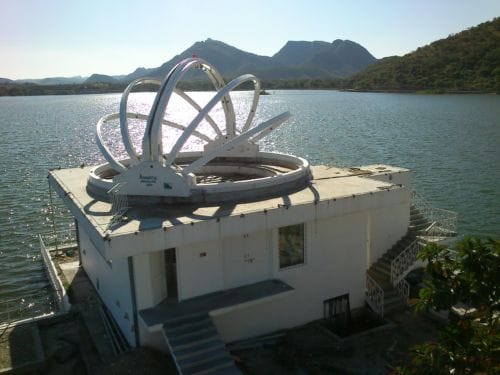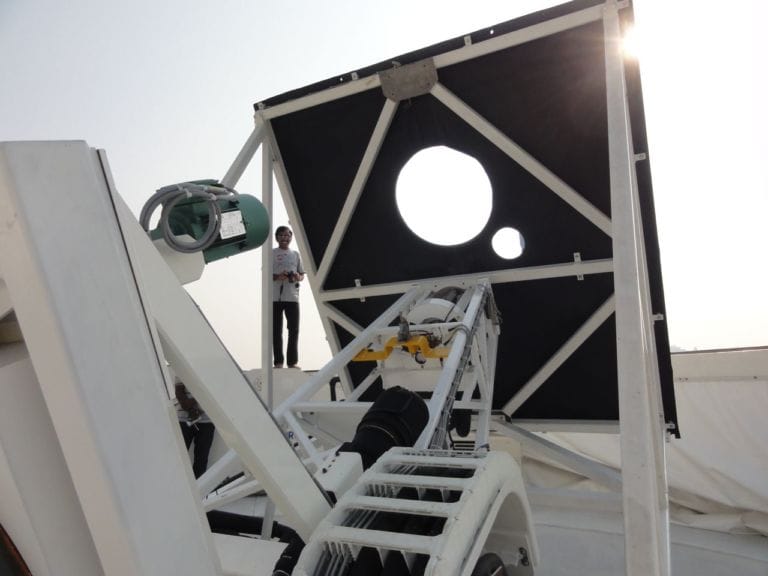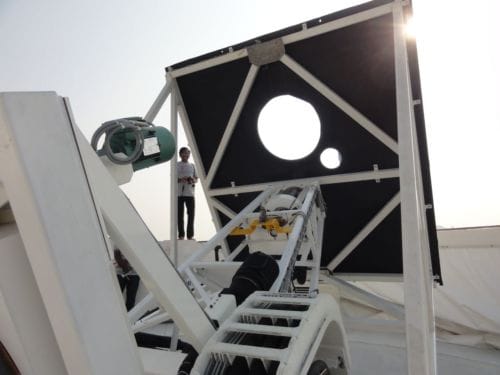 The telescope commissioning was completed in September 2015.