Wide-field T250 + T80 telescopes for the Javalambre Observatory in Spain
AMOS realized the construction of two telescopes for the new Javalambre Astronomical Observatory, near Teruel, Spain.
The largest telescope (JST/T250) has a very wide field of observation (3°) and includes a primary mirror of 2.6 m diameter.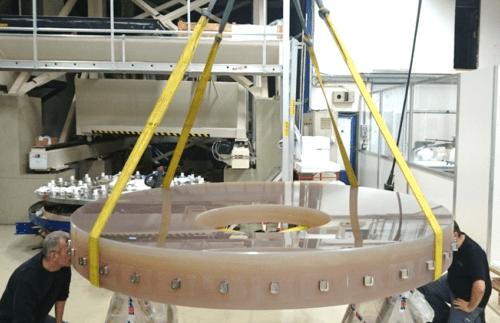 It weighs 40 T, for a height of 6.5 m and an outer diameter of 5 m. It was designed, manufactured, assembled and tested in AMOS premises and was delivered to CEFCA (Center for the Study of Physics of the Cosmos of Aragon) in Teruel Aragon in the course of 2013. The primary mirror was also polished in AMOS.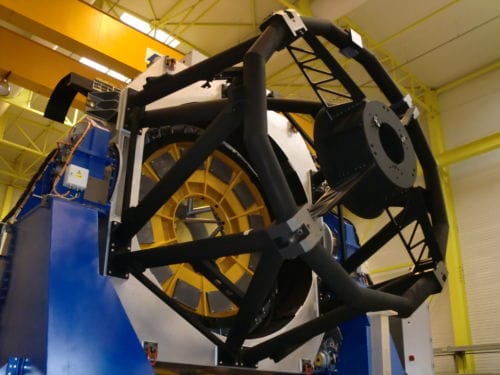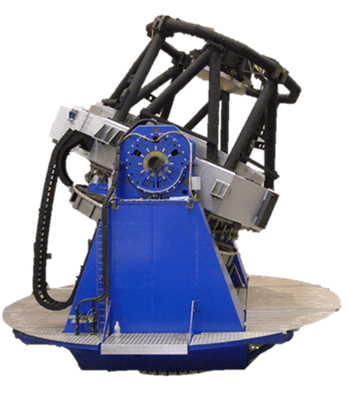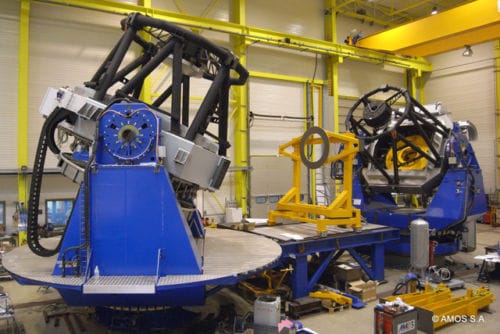 The second telescope (JST/T80) was smaller and equipped with a primary mirror of 80 cm diameter. It was supported by a strong equatorial mount.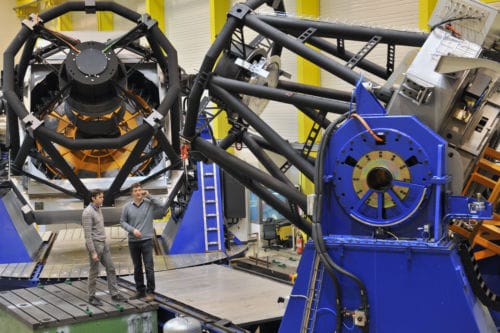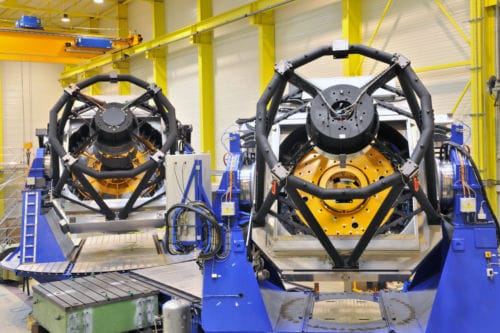 The 2.5m OAJ telescope was also equipped with an instrument rotator at its back.
More info, click here and to view the spanish video click here.