PLANCK Primary Reflector Test Equipment
PLANCK is an ESA space telescope dedicated to the measurement of the universe cosmic microwave background (CMB). It was produced with an uprecedented precision, a map of the CMB pattern.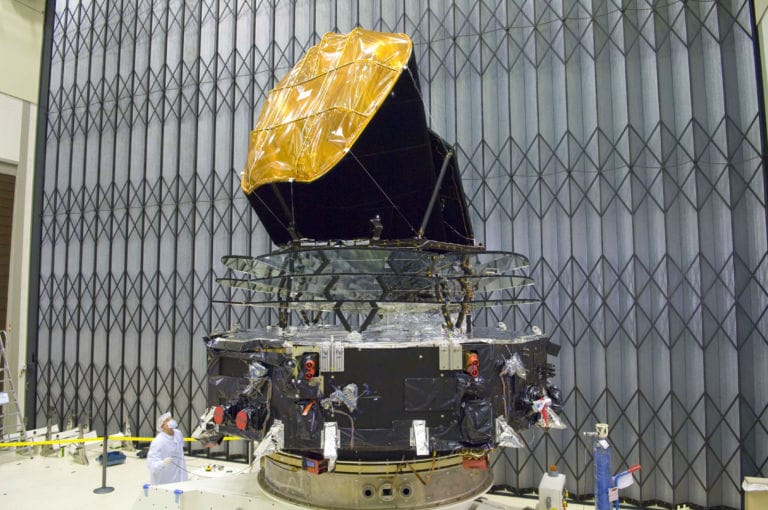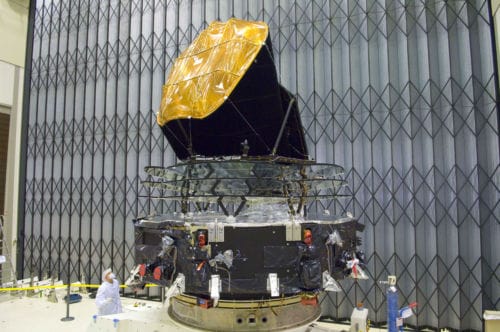 AMOS designed and manufactured  a spherical convex mirror for the testing of the primary reflector of PLANCK. This mirror has a diameter of 1.5m and is integrated on a 4-axis support. It is used as an auto-collimating element in the primary mirror qualification test, at cryogenic temperature (10 K) and its position is adjustable in focus and tip-tilt with a resolution of 1 micron .