More to come for the EUCLID space telescope, scheduled to be launched in 2022.
After having delivered the EUCLID mirrors to Airbus Defense and Space and the collimator to be used for testing the satellite, AMOS delivered a thermal tent, supporting hardware and special cranes that will allow to handle and cool down the 500 MEUR EUCLID telescope inside the 5m-diameter vacuum chamber at the Centre Spatial de Liège (CSL).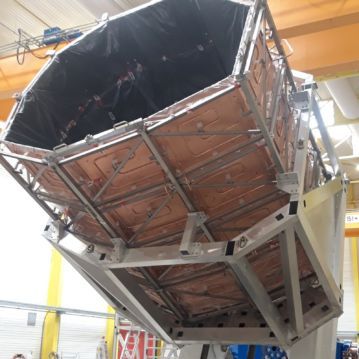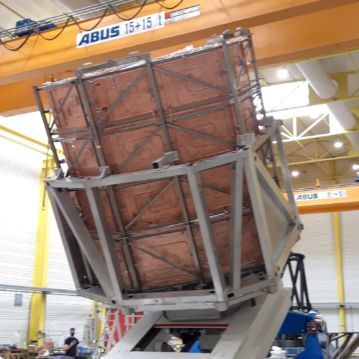 AMOS also delivered the collimator for the testing of the EUCLID telescope as well as the mirrors for the EUCLID telesctope itself.